Except when it's possibly a bizzaro-Barbie doll. I need some advice, y'all.
Johnny and I selected a kid from the local Salvation Army Angel Tree. If you're unfamiliar with it, the program provides necessities and Christmas gifts for disadvantaged children from infants to age 12 and for seniors citizens who are 60 years and older. 'Necessities' are clothing items and shoes, and gift requests range from basketball (12 year old boy) to Crock-Pot (senior citizen).
The child we selected is a 7 year old girl whose toy requests are "dolls of My Little Pony, jewelry making kit, and CD player". Jewelry making kit and CD player are easy enough, and so were the My Little Pony Dolls- or so I thought.
I had a few hand-me-down MLPs from an older cousin. This is the kind of 'doll' I was thinking of: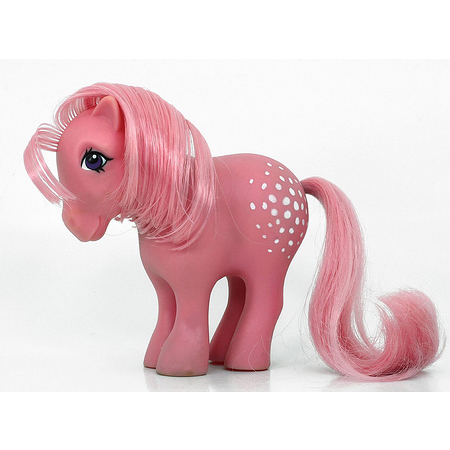 I knew the ponies had undergone a re-vamp in the last couple of years, so I was totally down with buying this girl a super-cool Rainbow Dash or Twilight Sparkle.
Then I ran across this while browsing for toys:
Twilight Sparkle, what are you doing?
At some point, the ponies took human form and went to Canterlot High School. I had no idea.
So here's my question, internet: what does a 7 year old girl mean by "dolls of My Little Pony"? Should I get the ponies? Should I get the humans? ADVISE ME, I DON'T WANT TO MESS UP A LITTLE KID'S CHRISTMAS!