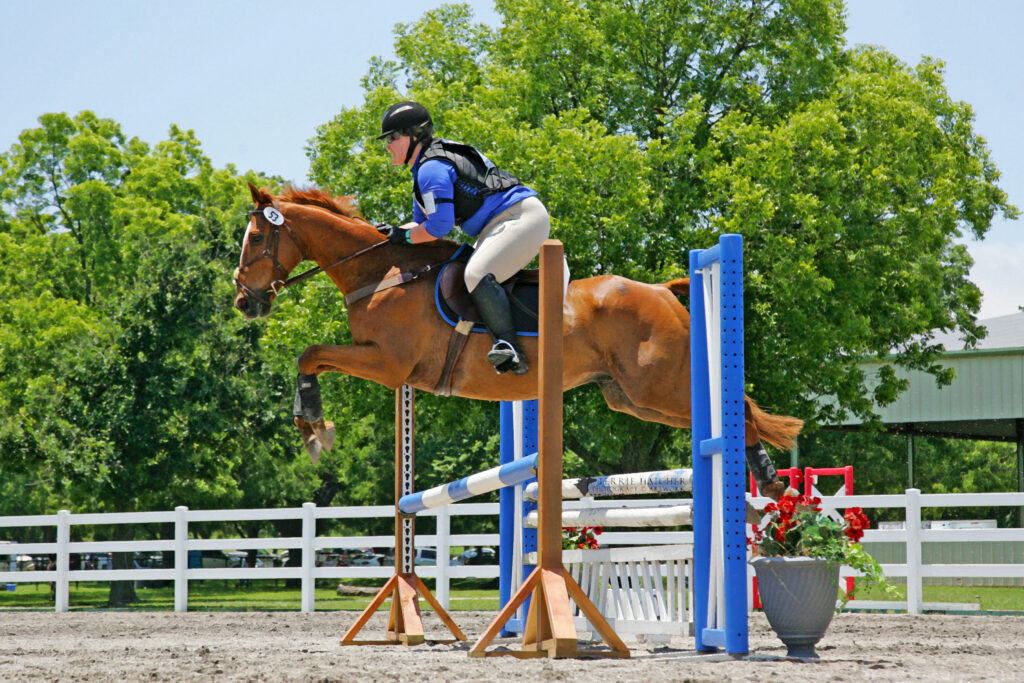 I'm Stephanie, a lifelong equestrian living on a small farm in Oklahoma. Born in upstate New York, I started taking riding lessons at age four and never stopped. I grew up in Tennessee, where I joined Pony Club and spent many years eventing. In college, I was a member of my school's NCEA equestrian team. I've competed in eventing, dressage, hunters, jumpers, and even took a brief foray into polo.
I moved to Oklahoma in 2010 and spent three years teaching therapeutic horseback riding lessons. After that, I spent several years as the e-commerce and marketing manager for a local tack store. In 2016, my husband and I moved to a small farm just north of Tulsa, where we promptly acquired too many cats.
These days, I work as a UX/UI designer for the technology services arm of a large breed registry. I have three horses (Moe, Gina, and Madigan), six cats, and a dog. I love to trail ride and foxhunt, and hope that some day I'll make it back to the cross-country course. When I'm not riding, I like to cook, read, and try in vain to garden.