Several years ago, Moe was diagnosed with and treated for EPM. I was surprised- he presented few symptoms and I assumed they were signs of age-related maladies. When he began stopping at jumps, I knew something was wrong. This was extremely unusual (I think I can count on one hand the number of times he's stopped at a jump), but I assumed he had a touch of arthritis bothering him, as he was in his early twenties. I scheduled a lameness exam with our regular vet, who picked up on subtle signs of neurological disease. She ordered a blood test for EPM, which was positive, and Moe was treated with ReBalance (sulfadiazine + pyrimethamine). He recovered well and went on to continue jumping and doing dressage until I fully retired him a couple of years ago.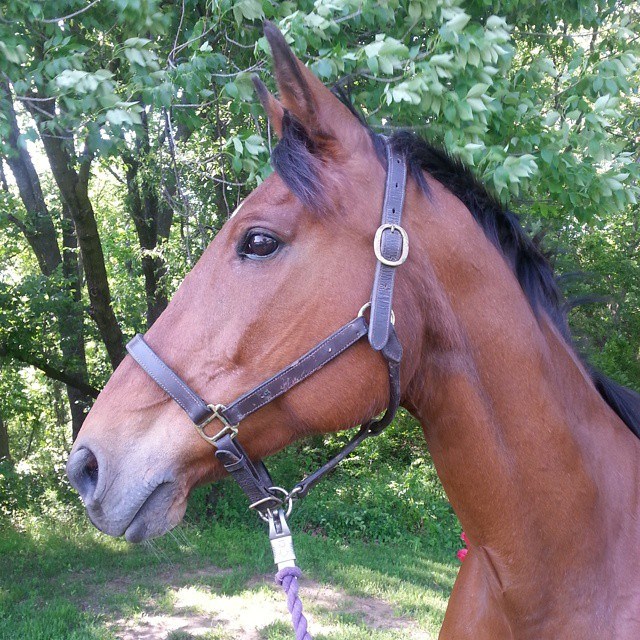 Gina was diagnosed with EPM last week and her presentation could not have been more different. She and Moe were turned out with Madigan and Story for several days, as their usual paddock didn't have water due to plumbing work at the barn. In the evening, I brought Moe and Gina in the barn to eat (and to treat Gina for a small ulcer on her eye) before turning them back out. Last Tuesday, Gina didn't come to the gate at dinner time. I thought that was unusual, but not extraordinary. Gina is a deeply suspicious horse and will often try to avoid being caught if something sets off her internal alarms. (This can be something as benign as a person opening and closing the horse trailer tack room door.) She let me catch her and lead her in. I noticed she was moving slowly and thought perhaps she'd overdone it running around or had kicked too vigorously at Madigan. She let me treat her eye and ate dinner without a problem.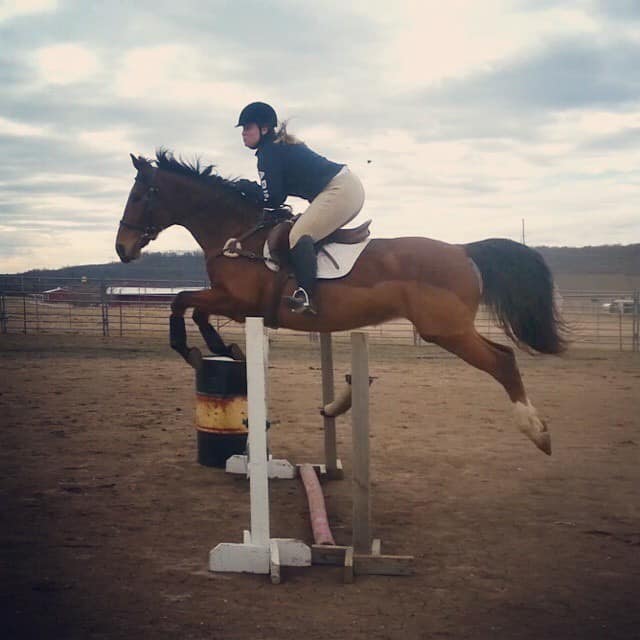 I called the vet Wednesday morning to see when someone could come out to check her over. No one would be in my area until the following Tuesday, so I offered to haul Gina in if it meant she could be seen quicker. An appointment was available Thursday morning, which was fine with me. But by Wednesday evening, Gina was significantly worse. She didn't come to the gate and struggled with balance and coordination during her walk to the barn. She staggered as though she had no control of her hind legs. My immediate thought was that it would be a terrible idea to haul her to the vet in the morning- I was afraid she would fall in the trailer or fall trying to back out of the trailer. Since water was restored to the barn, I left her and Moe in their usual paddock overnight and resolved to call the vet clinic first thing in the morning. At this point, I suspected Gina might have EPM- it's common in our area and her symptoms (ataxia in rear limbs, muscle atrophy that I'd chalked up to old age and lack of work) matched those of the disease.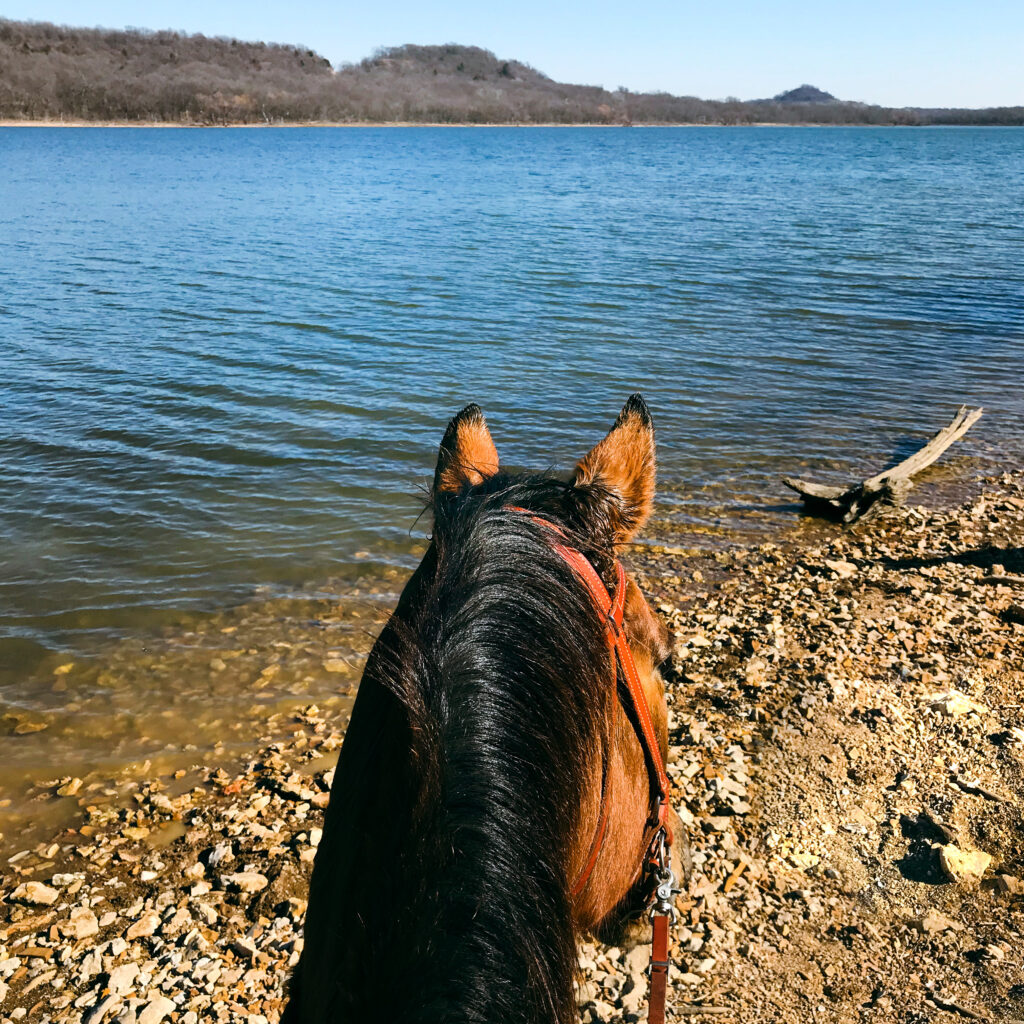 On Thursday morning, I called the clinic to let them know I wouldn't be in because I had concerns about safely trailering my horse. They were understanding and made room in their schedule to send a vet out Friday afternoon. I was relieved. I was also worried and upset that Friday might be Gina's last day on earth. She is 26. Her symptoms seemed severe. Did she have a chance for recovery? Would the vet recommend putting her down? I wanted to do what was best and kindest for her, but that doesn't mean I was less sad or distressed about what that might mean.
Fortunately, the vet didn't suggest that at all. She agreed Gina had EPM and recommended beginning a course of diclazuril + levamisole immediately. She also gave Gina a steroid injection and advised me to give her Banamine for a few days. I was so relieved I nearly cried.
Gina has improved a little over the last few days. She walks more confidently and staggers less. Her appetite remains good, and she is very good about taking her daily medication. She is not back to normal, but she's making progress. The vet is optimistic Gina will improve enough to get back to her favorite retirement activity: chasing Moe around and threatening to bite him on the butt. I sure hope so! Gina deserves to enjoy a long and luxurious retirement (well, as luxurious as we get around here).