I am cautiously optimistic that Story's ring sour behavior may be resolved. We've had several consecutive rides where she was generally happy to go forward without a fuss. I appreciate the suggestions on my previous post on the topic! Here's what my trainer and I tried, and what I think got her to turn the corner.
First, I began riding her during my weekly lesson. More time off won't hurt Madigan, and Story needs to increase her fitness level for the upcoming hunt season. I also thought it would be helpful to have my trainer available to help me. My trainer suggested we try to make the arena a pleasant place to be, so my first few lessons consisted of walking around the large outdoor arena searching for piles of sweet feed placed strategically throughout the ring. There were piles on jumps, on a bucket on the ground, on working equitation obstacles, on a chair. Story's pretty food motivated, so she liked this game and happily walked from food station to food station. When rainy weather kept us confined to the indoor arena, my trainer periodically fed Story a peppermint or alfalfa nugget during our lesson.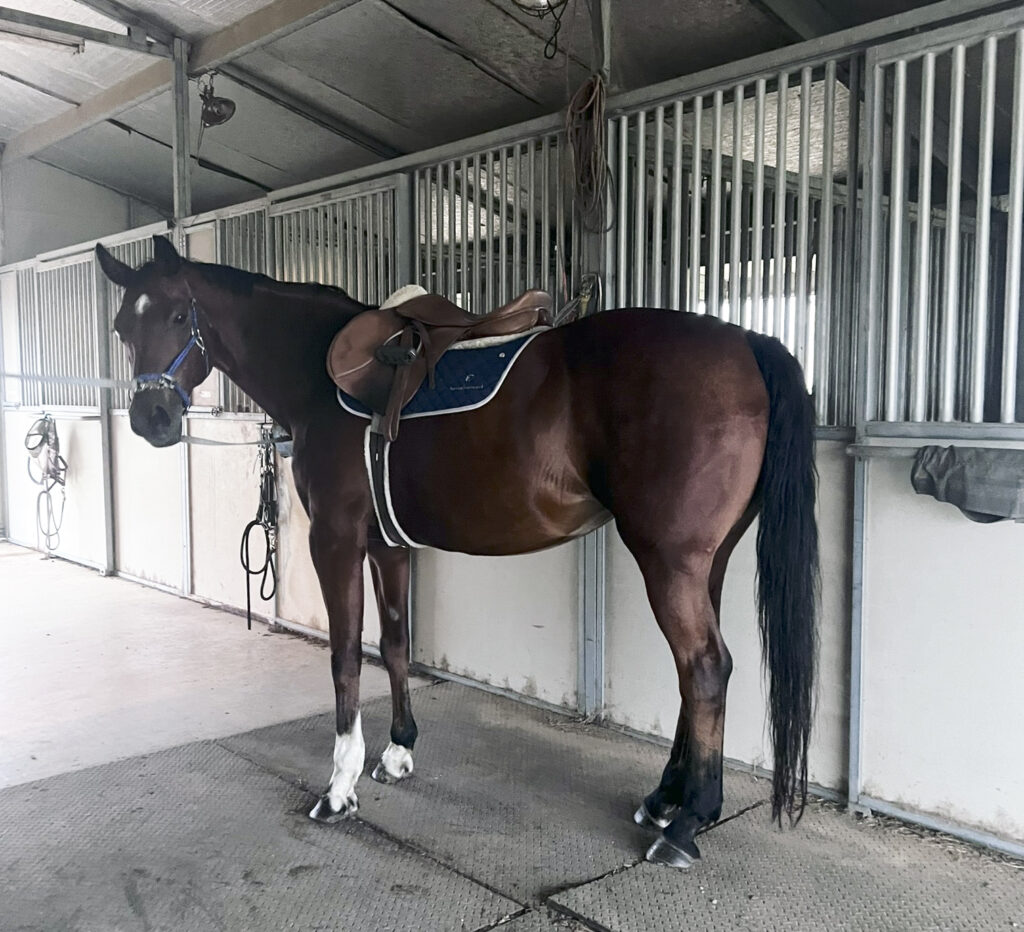 When I rode without my trainer, I focused on keeping our rides very easy and relatively short. I asked Story to walk and halt, to back up, and to do a little leg yield toward the rail. Most of the time, I rode for around 25 minutes. I think this was beneficial for helping Story understand that the ring isn't always a place of difficult and endless work.
However, I think the biggest piece of resolving her behavior is simple persistence. I carry my dressage whip every ride, and I use it. Story's go-to move is slamming on the brakes when I apply my leg to ask her to go forward. When she does that, I cluck at her and squeeze with my leg. If she responds, I stop. If she doesn't respond, I kick her. If she responds, I stop. If she doesn't respond, I tap her with the dressage whip behind my leg.
Story frequently escalated when I used the dressage whip by kicking out with her hind leg on the side with the whip. She'll swivel around sometimes, and has also tried small bucks. She once attempted to remove her front feet from the ground. (It was a pretty halfhearted try.) I just keep tapping until she moves forward. When she does, I stop tapping and rub her neck and praise her.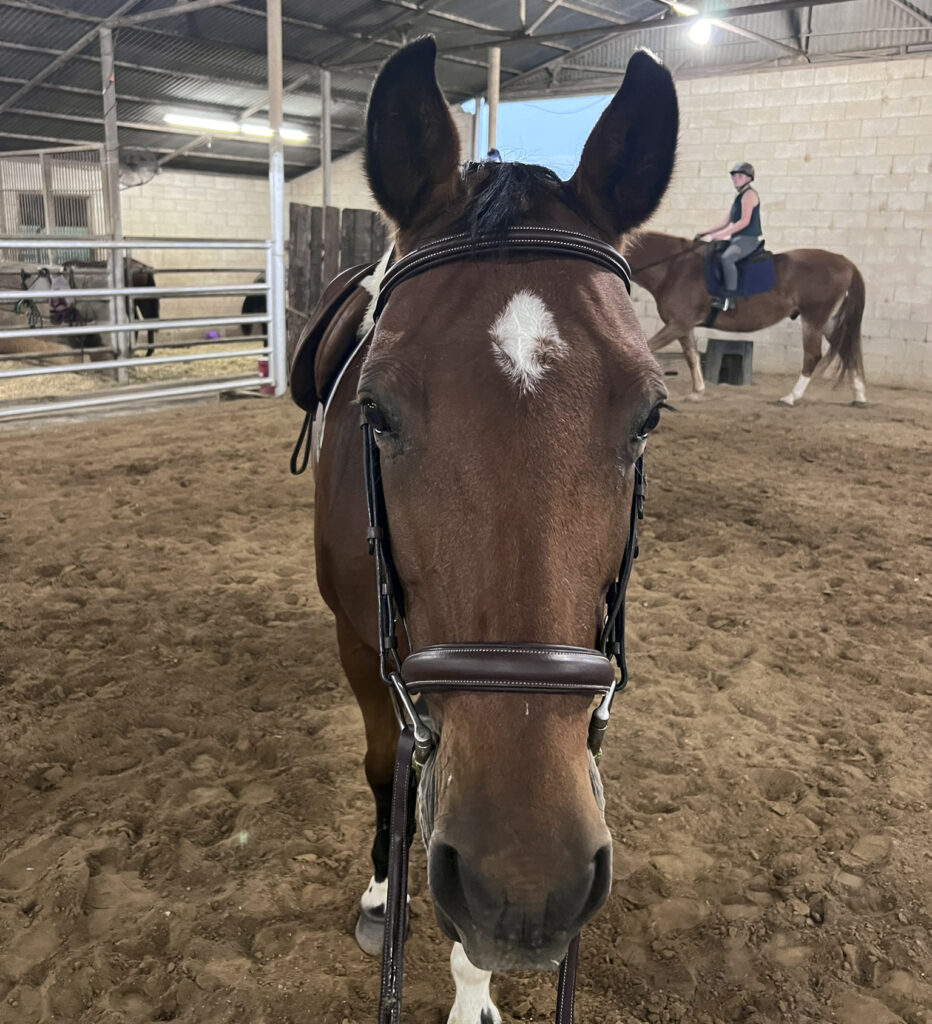 When I first got her, it took me about 10 minutes to get her moving forward again after she stopped. Both the number of stopping incidents and the time needed to get her moving again have gradually decreased. Over the last week, she hasn't stopped more than once and it hasn't required more than one tap with the dressage whip to get her going. During this week's lesson, she happily trotted and cantered when I asked and even went over a small crossrail.
My hunch is that for a long time Story was successful in evading work with this behavior. I can see how it might be a little scary to have to ride out the kicks and bucks and hops, and I can definitely see how easy it is to be frustrated by it! Fortunately (unfortunately?), I've ridden so many weird and nappy horses that Story doesn't even make the top 10. (I tell her this every time she tries something.) She doesn't feel dangerous. She never panics. She just waits for you to give up.
Hopefully this behavior is behind us! We're continuing to work on loading in order to have a full, fun hunt season this winter. We're off cubbing next weekend, so fingers crossed Story gets in the trailer (and doesn't mind foxhounds).