I've had Story for about a month, and the closest I've come to a trail ride on her is hacking around the hay meadow with one of our friends. She was very good, which I thought was a promising sign. But there's no better way to see how a horse will be on trails than to, you know, actually take them somewhere and see how it goes.
Story and I headed out to Flint Creek to ride with Harvard Fox Hounds on a lowkey trail ride on Saturday. Harvard hunts hundreds of acres in the area, which is the one of the most beautiful places in the state. It's close to the Arkansas border; the terrain is very hilly and densely forested. It reminds of the area of Tennessee where I grew up, which is probably why I like it so much! The terrain can be tough since many trails are steep and the soil is loose and rocky in some areas.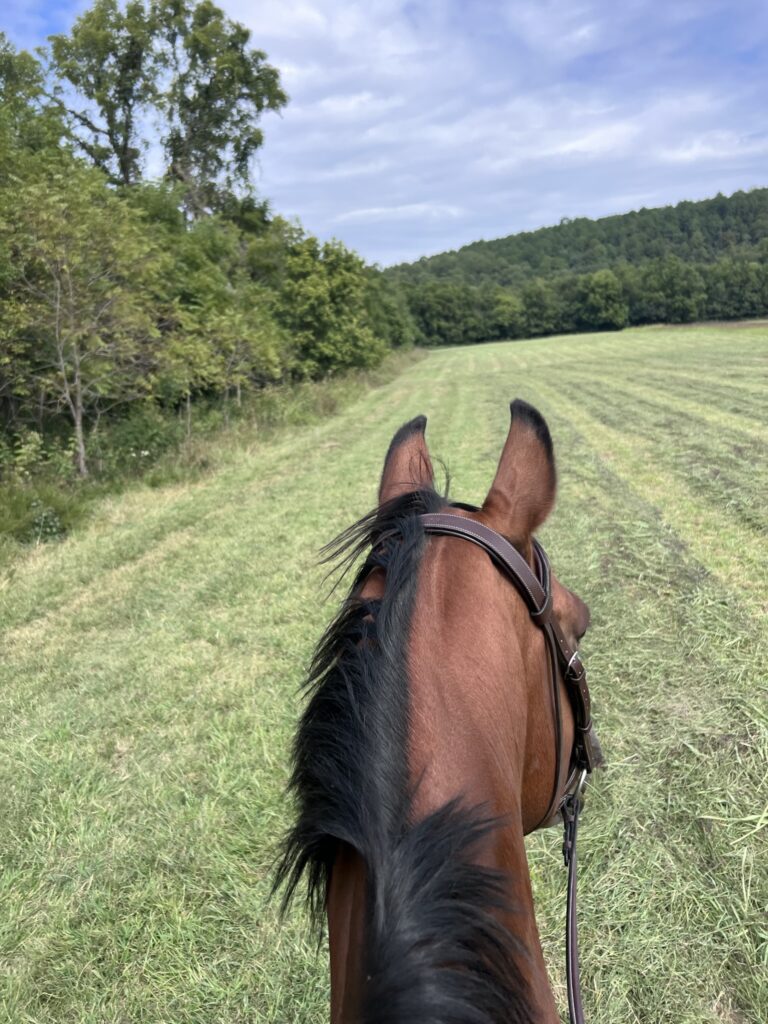 Story was an absolute hag about loading. I'm not sure if it's the ramp or trailering in general that she doesn't like, but we have to address it either way! That, combined with unexpected road construction, meant I pulled in exactly at 10 AM- when the ride was supposed to start. Luckily, a few friends didn't mind waiting for me to throw tack and hoof boots on Story, and by 10:20 AM I climbed aboard and we set out.
Our leader chose to go east, which meant the very first thing we did was cross Flint Creek. The crossing is very wide and relatively shallow, and the water is crystal clear all the way to the creek's rocky bottom. I'm not sure Story realized the water was there until her hooves were in it! She seemed surprised and stepped sideways a few times, then followed our friends across. On the other side, she was a little wide-eyed but generally calm, curious, and obedient.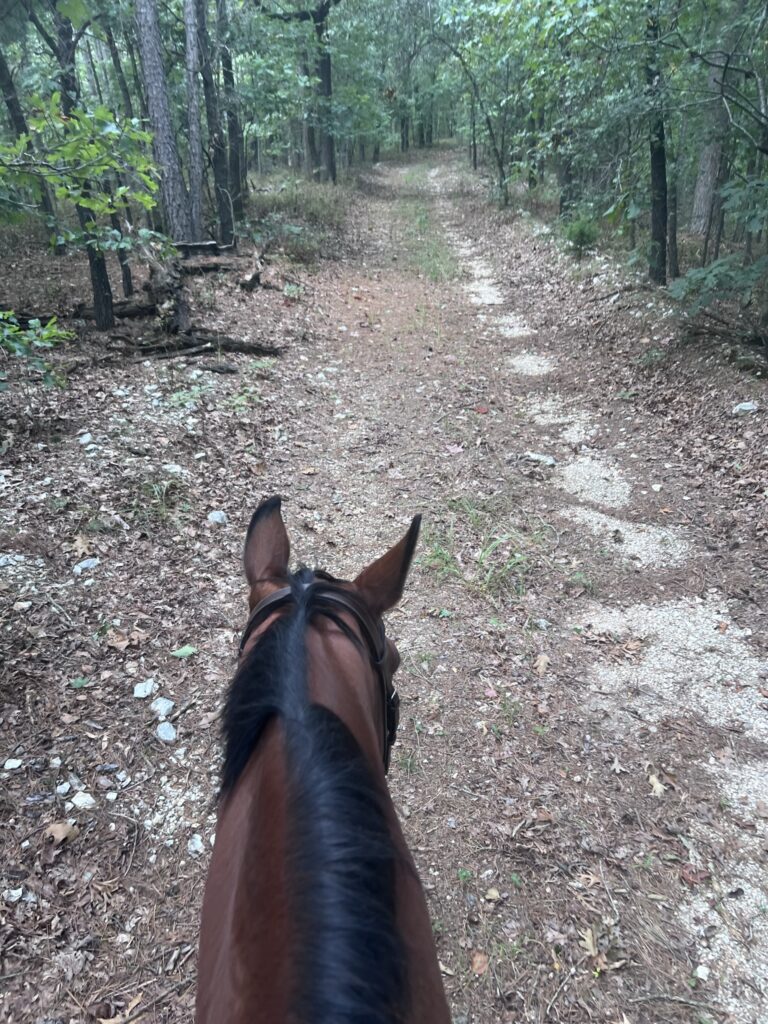 We rode for about an hour and half and Story was absolutely perfect! She was happy to be anywhere in the group – front, back, or middle. She didn't mind horses close to her. She trotted and cantered quietly with the group and was easily rated in the D-ring snaffle she usually goes in. Nothing spooked her. For most of the ride I let her hack on the buckle, and she was relaxed and happy. You'd think this horse had been on a hundred trail rides, not that she'd spent her life competing as a fancy show hunter.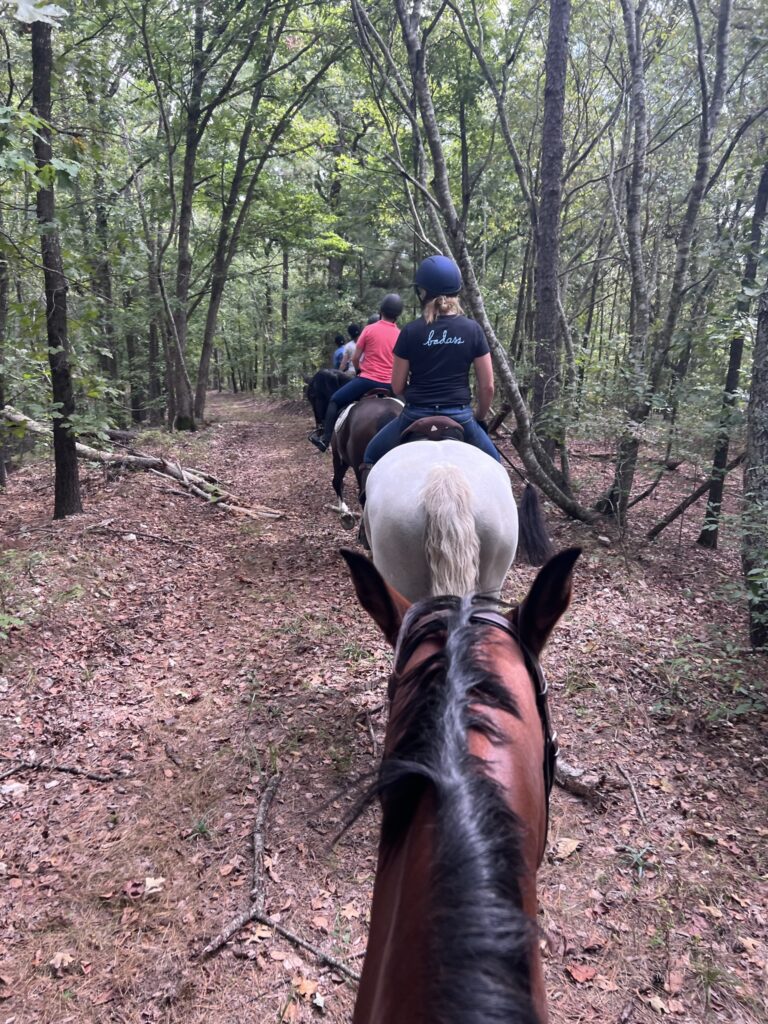 I couldn't be happier with how Story's first trail ride went! While trail riding isn't a perfect analogue to foxhunting, I do think Story will make a terrific hunt horse. She's enrolled in baby school with my trainer to work on loading and standing quietly at the mounting block, but those things are fairly minor and fixable issues. We continue to work on her ring sour behavior- it's too early to say if that will improve or resolve. Now that hay season is over, I can take her for conditioning work in the hay meadow. The goal is to have her ready for Opening Hunt in November!