While I did not have a terribly interesting or busy 2022, Madigan certainly did. I didn't do much with him, as it took until November for me to sort out a saddle we both liked, but he had a terrific year showing with his trainer.
In February, he made his under saddle show debut. He'd already been to several shows to compete in-hand since I got him in 2019, so this was sort of an underwhelming achievement. He behaved himself in two Training Level tests and scored respectably in the mid-60s at a local GMO schooling show.
Sometime in March, he became much more confident in what order his legs should move at the canter. This seemed like a good sign, so I went ahead and entered him in a rated dressage show in April, where he did the USEF Four-Year-Old dressage test and a Training Level test. He was fine, again scoring in the 60s on both tests. I was especially proud of him for obediently going around the cavernous show arena alone since the other ring was on a break for one test and finished for the day for the other.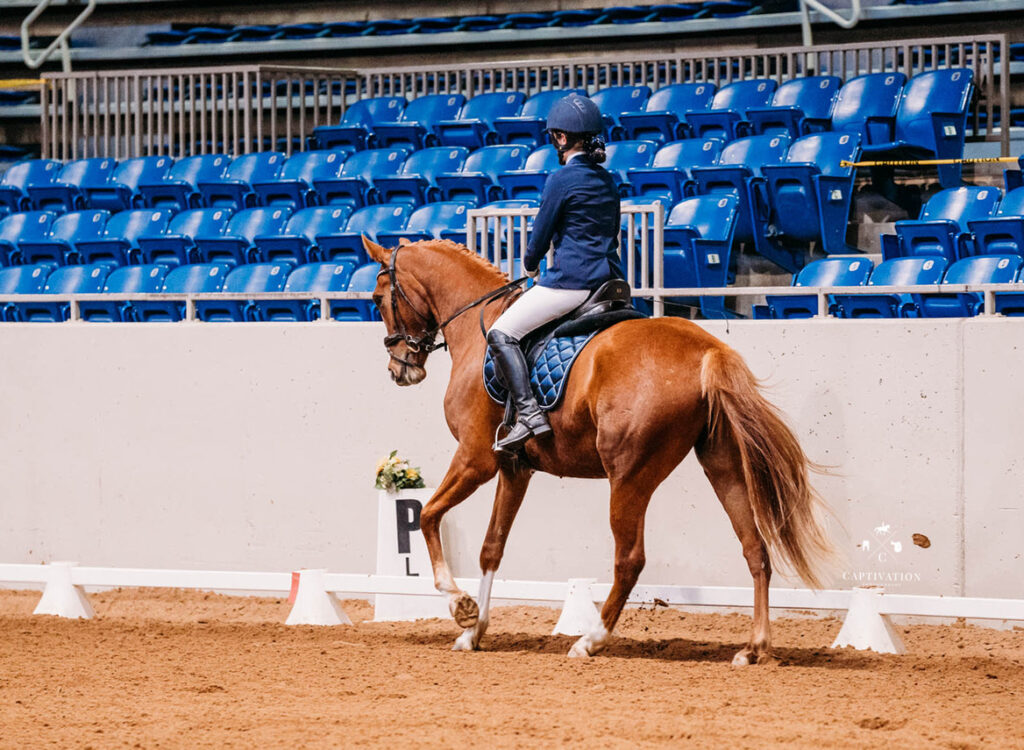 He went to another schooling show in June. It was hotter than hell, but he was only a little cranky for two more mid-60s Training Level tests.
Since I live in Oklahoma, there are very few local opportunities to get young horses out and about to big shows with lots of atmosphere unless you're showing Arabians, Morgans, pintos, miniature horses, reiners, or stock-type horses. Or western dressage.
Almost every year, my trainer competes and coaches at the WDAA Western Dressage World Championship Show. It's held near Oklahoma City at Lazy E Arena, the world's largest indoor rodeo arena. The show is a week long. Over 200 horse and rider pairs compete, and over a thousand dressage tests are ridden during the show. There are four dressage rings running simultaneously from early in the morning to early in the evening. So, of course, I thought this would be the perfect show to send Madigan to.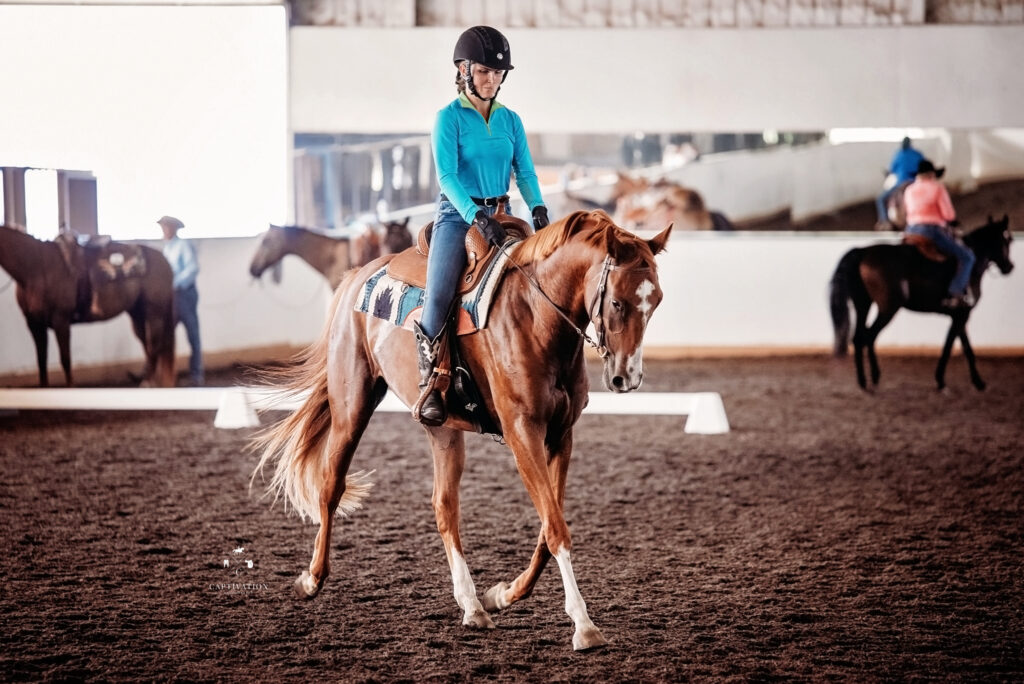 He first had to qualify to compete at the World Show, which he did by earning qualifying scores (60% +) at a USEF western dressage show over Labor Day weekend. Then I packed up his things, told him to be good, and sent him off to Lazy E. I made it out there for the first and last days of the competition; in between, I helped my mom move from Tennessee to Oklahoma.
Madigan stood out like a fly on a wedding cake. He was at least a hand taller than every other horse there and was clearly not bred with western disciplines in mind. At the lower levels, there isn't much difference between western and classical dressage, so I can't imagine he thought he was doing anything unusual.
After being a turkey on the first day, he cleaned up at the show! He scored over 70% on one test, and finished in the top ten of three of his four tests. He was even reserve champion in his final test. You can watch it here– he enters the ring right around 8:59:42. I was incredibly proud of him! Madigan placed 8th overall in the Basic Open division and earned his WDDA Register of Merit award at the World Show.
Later in October, he finished out the show year by competing at our local GMO's western dressage championship, where he took home top honors in the Basic Open division.
In between all that showing, I started taking lessons on him and hauled him out for several trail rides. He is a dreadful trail mount right now- he refuses to cross water (but does enjoy swimming in the lake??), spooks at logs, spooks at other horses, and jigs more than he walks. I have fallen off him twice on trail rides. At least all those months of mounting block work at baby school have really paid off. I can park him next to nearly anything to climb back on.
Four was a very good year for Madigan, and I'm so excited to see what he does at five!