I'm not much of a goal-setter. I'm not good at setting them, or working toward them, or achieving them. But I am a planner. Thinking about the path ahead, developing a schedule and routine, lining up everything that needs to occur for something to go off without a hitch- those are things I can do.
Now that I have a saddle both Madigan and I find comfortable, I plan to compete on him this year. While Oklahoma is not a dressage mecca, it does have two very active GMOs that put on several schooling and rated shows every year. I'm not totally certain how many I'll compete in this year; it will probably depend, in part, on how many my trainer attends. I have my own rig and am comfortable hauling and competing alone, but part of the fun of showing (for me, at least) is socializing. Catching up with friends, cheering on barnmates, and setting out a big tailgate spread is more enjoyable than hauling in, riding two tests, and leaving!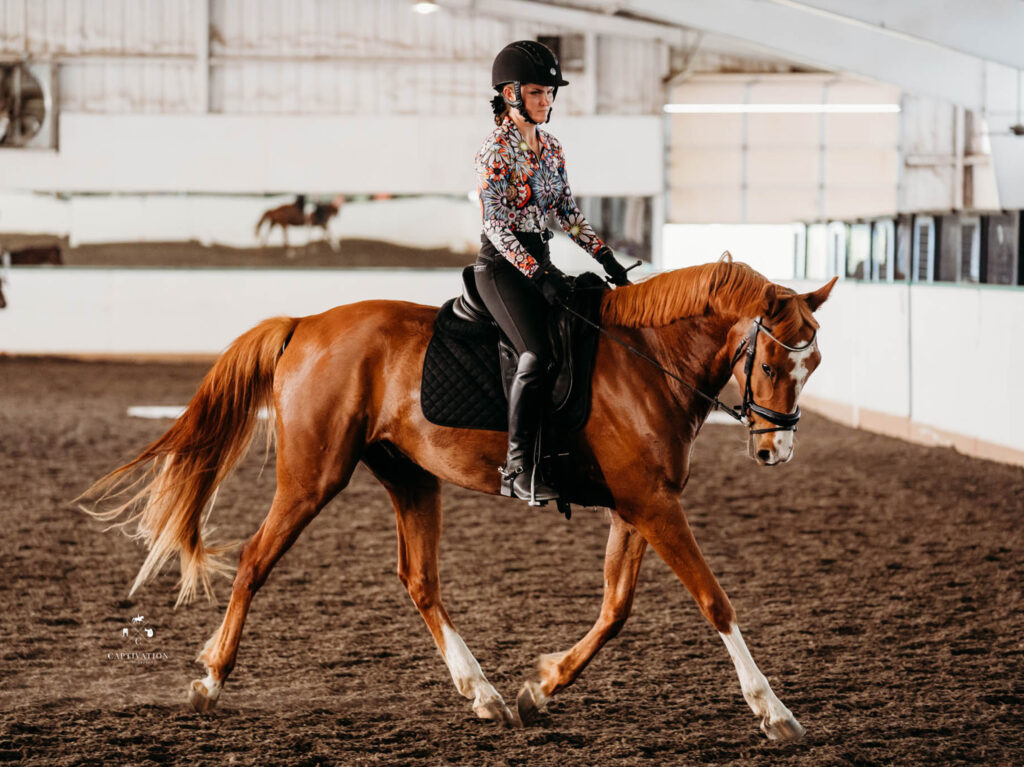 I did decide that our rated show debut will be in March at the Fort Worth Dressage Club's Cowtown Classic. My in-laws live in Fort Worth, so I have a place to stay, and I don't think it will be a bad haul from Tulsa. (Ask me again after I've driven a horse trailer through the Metroplex.) More importantly, the show offers the FEI Five Year Old Test. Madigan's trainer will show him in that, while I tackle Training Level (or maybe First, if our upcoming Training Level schooling shows go well).
There are only seven shows in a 400-mile radius that offer the Young Horse tests, so we're hitting the road to see if Madigan can qualify for Young Horse Championships. This is obviously a big, huge if. The Young Horse tests evaluate if the horse corresponds to the general idea of a dressage horse, if it's on the correct training path and following the training scale, and if it has the ability to perform dressage at a high level. Horses are evaluated on all three gaits, submission, and "general impression". Madigan is not an extravagant mover, but his gaits are clear and above-average, and his training is moving right along the scale. When he did the Four Year Old Test (at his second show ever), he was mostly dinged for tension. Now that he's got an entire year of show experience, I think he'll score better on submission and general impression.
The other plan I have for the year is more trail riding. The only way out on this is through- Madigan isn't going to get any better at it if he never goes. I'm fortunate to have many friends with experienced horses to babysit us, and there are plenty of nearby public lands with nice trails for us to ride on. I can't say I'm looking forward to miles of spooky baby antics, but maybe I'll have a nice trail horse by the end of the year!