Story is a bit ring sour. Her previous owner was very upfront about this in her sale ad and in person. Since her new career doesn't involve an arena, this isn't a huge problem and obviously wasn't a deal breaker.
However, it does make conditioning work trickier! My neighbor's beautiful hay meadow is perfect for hacking, but she's in the middle of harvesting a second cutting of hay from it. Hauling out isn't impossible, but the closest trails are about 45 minutes away and not always feasible on a weekday. So Story and I are currently stuck in the arena. She is not a fan.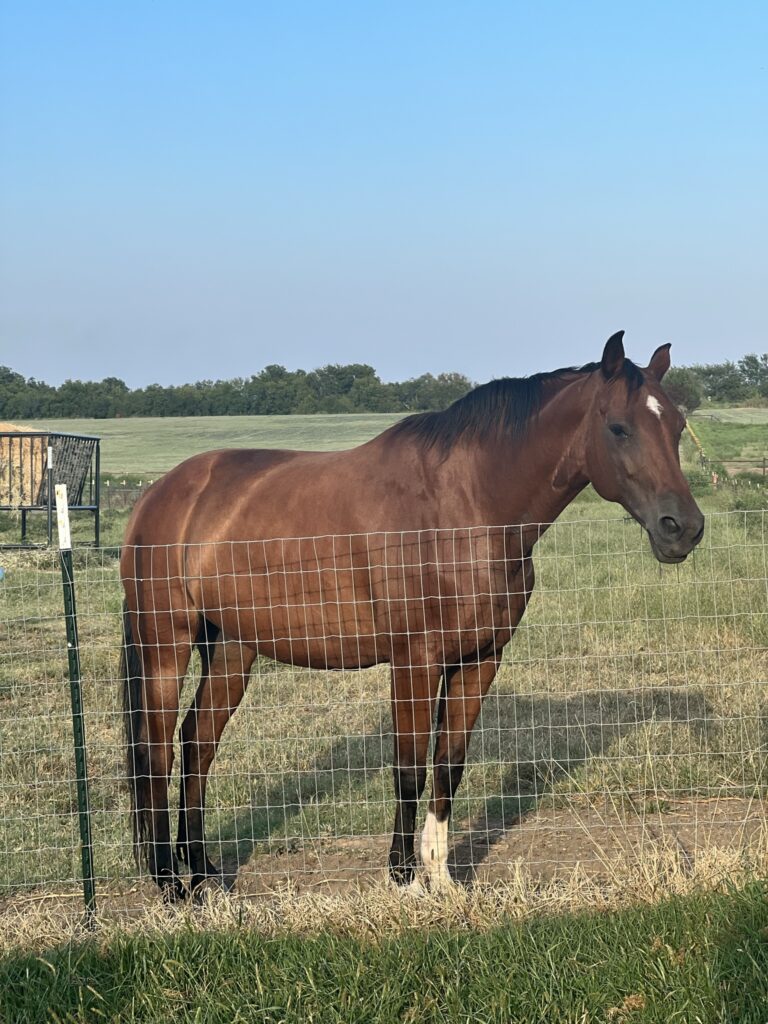 Story is happy to walk around in the big outdoor arena on a loose rein. She marches along over ground poles, raised cavaletti, and the wooden bridge. She's unfazed by cows, galloping yearlings, or people on mowers. I'm really pleased about all of that! But eventually she makes a beeline toward the arena gate and becomes very unhappy when she's redirected. She stops dead and wrings her tail or kicks out when asked to move forward. Once she's moving again, she repeats the behavior after a few strides. This is also her go-to if she's asked to move from a walk to a trot.
It's difficult for me to tell if this is a physical or mental problem. Maybe she stops because she's out of shape and needs a break. Maybe she stops because this is a evasion that worked in the past. Maybe something is causing her pain. Maybe she's just burned out on arena work.
So far, I've addressed her behavior by asking her to go forward when she stops and rewarding her when she does so by releasing my leg or dressage whip, petting her neck, and verbally telling her she's a good girl. I'm trying to keep rides short (around 20 or 30 minutes) so she hopefully learns the arena is not a place of endless work. I'm also trying to introduce some variety into our rides – leg yields, turns on the forehand, halting, backing, cavaletti – so more than her ability to walk laps is challenged.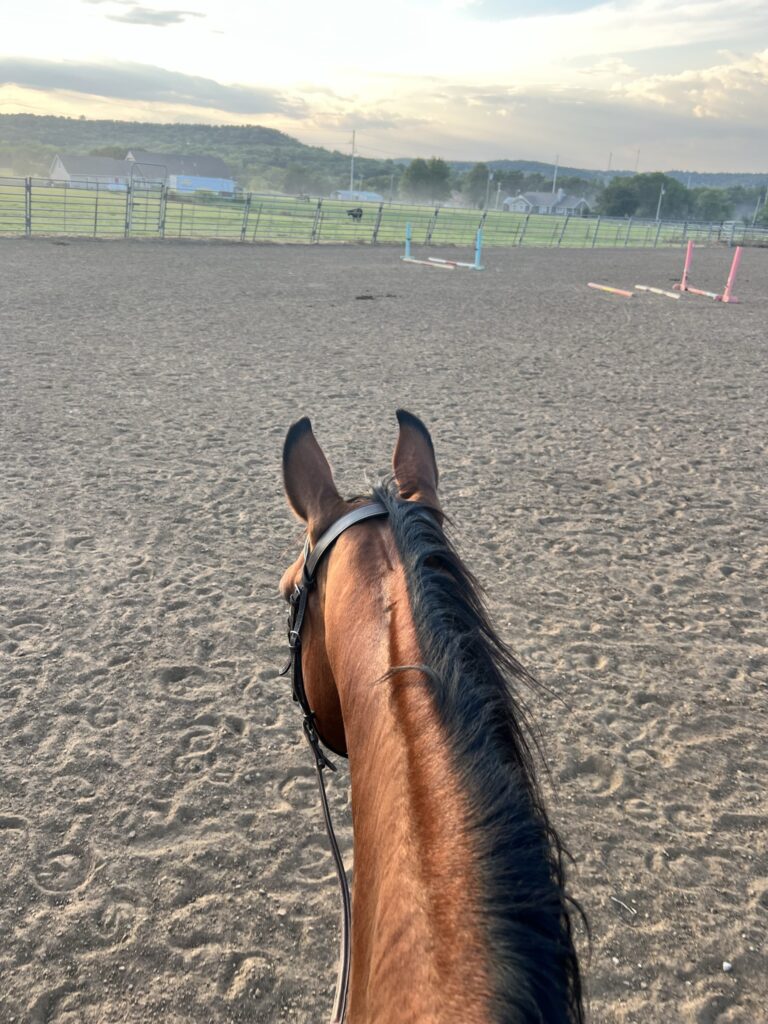 I hope after a few weeks or months of this type of arena work combined with excursions elsewhere will help! I don't mind if Story never goes super well in an arena, but it does help to have somewhere to ride when the hay meadow is unavailable and hauling out isn't feasible.
I'd love to hear your suggestions for or experiences with ring sour horses!