It's been a slow summer here at Hand Gallop. After a mediocre outing at the Oklahoma Dressage Society spring show in April, Madigan began headshaking. His trainer and I tried a variety of things to address it – nose net, fly mask, fly sheet, dental work, chiro work, changing pastures. It was ultimately resolved after about a month of feeding him Platinum Skin & Allergy at the suggestion of his vet.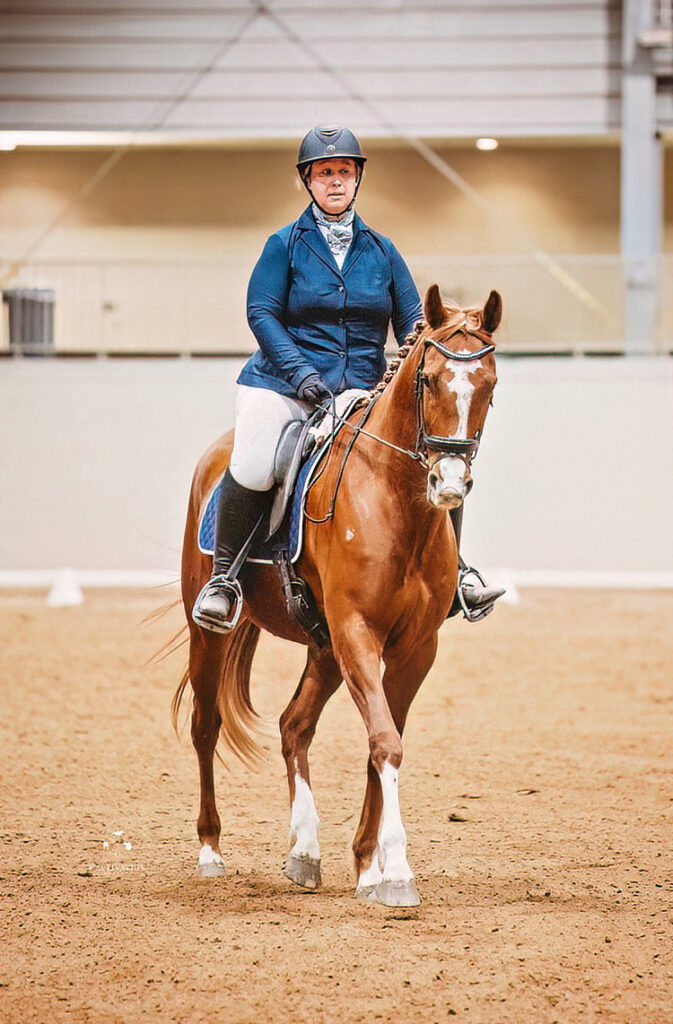 Johnny and I spent what felt like half of July on vacation, first to Colorado for a family reunion, then to Iceland for general recreating and seeing Johnny's favorite band Pavement in concert. When we returned at the end of the month, it rained for a week before becoming unbearably hot for the next two weeks. And now it's the end of August!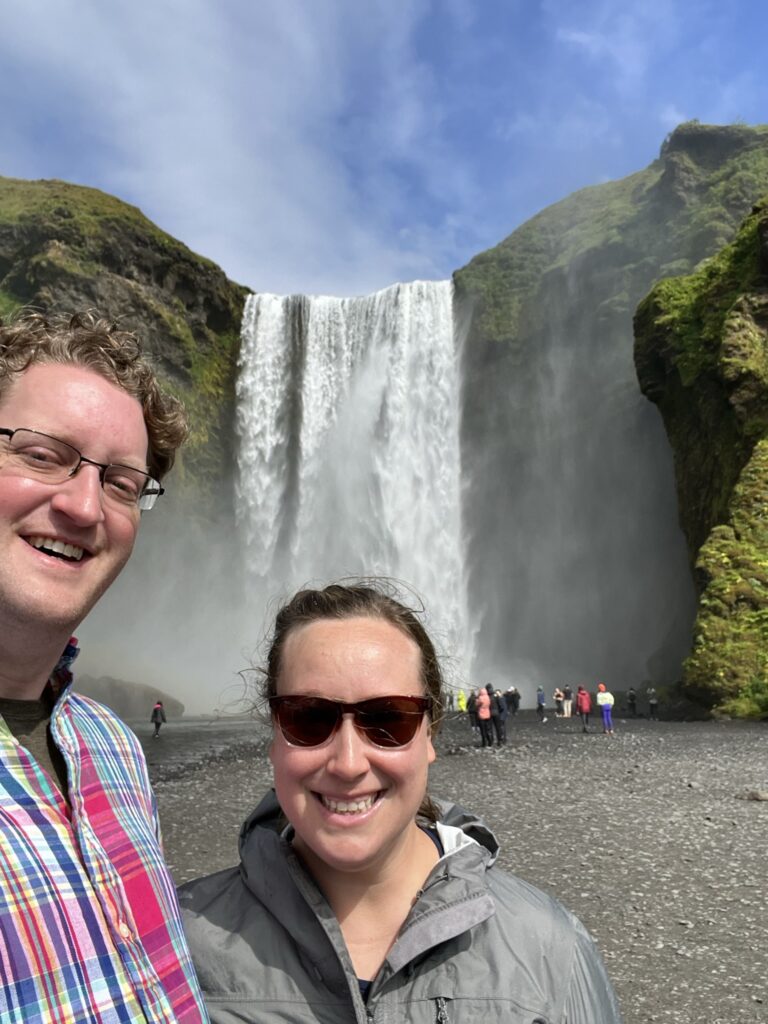 I am taking lessons as regularly as the heat and my trainer's schedule permit. My trainer participated in USDF's L Education program this year and spent a lot of time sitting, scribing, and judging at shows, which meant she was often traveling on Fridays during our usual lesson time. Madigan is none the worse for wear for his summer off. He broadened through his chest and hindquarters, seemed to grow another quarter inch, and continues to approach work with his usual equanimity.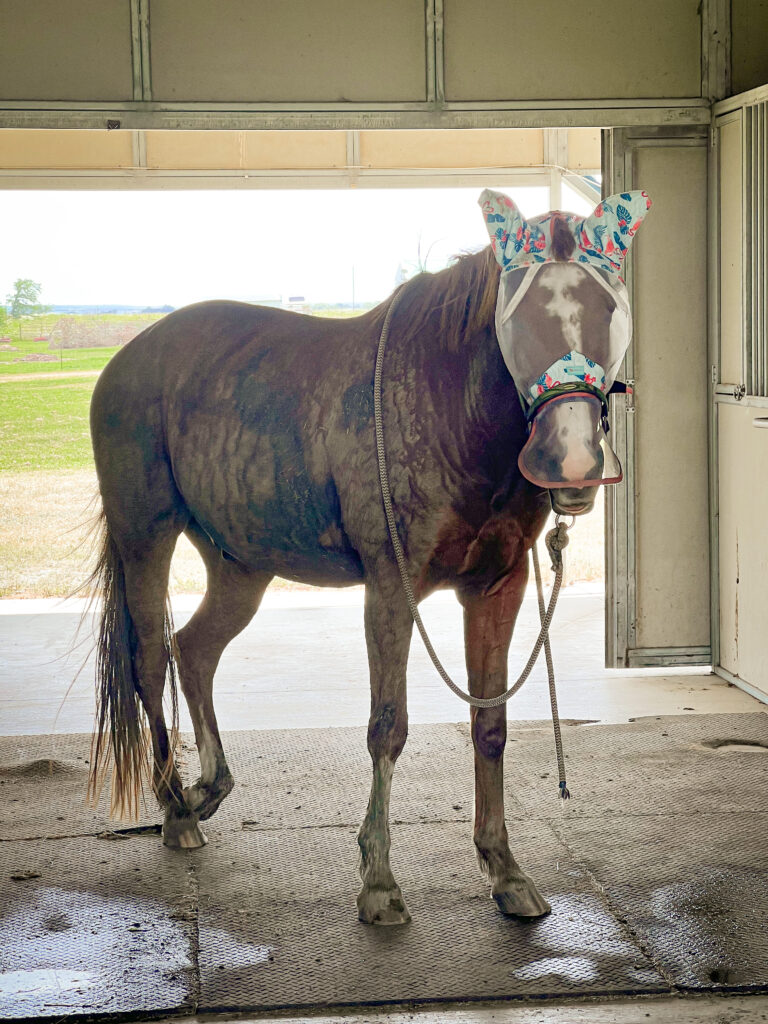 By far the most exciting thing to happen this summer was my purchase of another horse for trail riding and hunting. I felt that Madigan and I gave trail riding a fair shake- he's been out about ten times to a variety of locations and seems to truly dislike it. Maybe he'll enjoy it as a more mature horse, but in the meantime, falling off (and subsequently climbing back on) a 17-hand baby is not my idea of a good time. He's happiest in an arena doing arena things, so why try to fit a round peg in a square hole?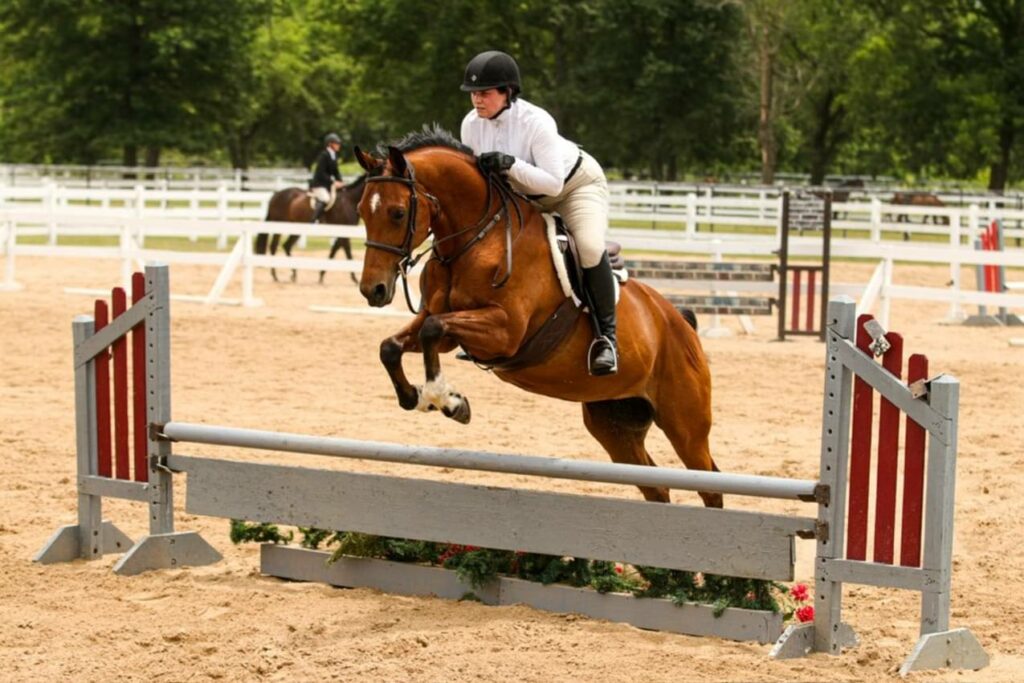 Story is a 15 year old Hanoverian mare who I hope will be a suitable trail riding and hunt horse. She spent her life in the hunter ring on the East Coast before being purchased by an adult amateur here in Oklahoma. Her former owner clearly loved her and gave her excellent care, but recently expanded her family and no longer had time to dedicate to her own riding pursuits. Story is a sensible and easygoing horse. She and Madigan are now best friends (well, she's Madigan's best friend, at least) and Moe and Gina are enjoying a break from babysitting.
Now that the heat is beginning to recede, I'm excited to return to all of my favorite equestrian activities. Next month, Madigan and I head down centerline at another Oklahoma Dressage Society show and Story and I will get our feet wet (literally and figuratively) at Harvard Fox Hounds' annual Swimming Hole Day trail ride and swim.